School Holiday Ideas with Jumping Castle Hire
Yes, it's nearly that time again, school holiday ideas time! Think bored, restless children. Pulling your hair at home to keep them entertained! Spending so much more just to get them into daily activities. This sound like you?
Then Marjo Jumping' has the school holiday ideas solution just for you. We have a  range of great jumping castles that you can hire at  a daily rate … for the ENTIRE WEEKEND. Yes, that's right. For the same price of  8 hours, you can have the castle for the whole weekend.  Very shortly we will be adding the Disney Frozen themed castle to our range.  Perfect for mid-winter school holidays.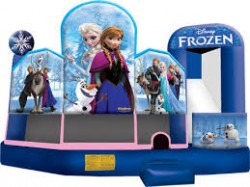 Our jumping castles provide not only fun and entertainment, but it get's the kids outside (very important!) and it has them exercising and being healthy without even knowing.
So get booking for these holidays, keep the kids amused, and relax 🙂